More and more businesses are using social selling to develop deeper relationships with customers as part of the sales process. Think about it: would you rather buy from someone you know (or think you know) than a total stranger? Of course! Why would a business transaction be any different?
The art of social selling usually occurs online via social networks like LinkedIn, Twitter, Facebook, or Pinterest. Reaching investors, potential employees, colleagues, clients, and customers is now possible at the slightest push of a button – quite literally!
Statistics show that social networking takes up nearly a quarter of all time spent online and has a steep yield. It's estimated that 75% of all internet users are reachable via social media. If you do your homework, speak authentically to your audience, and nurture your new media relationships, there's nothing stopping you from becoming as successful as you aim to be. In fact, new data suggests that the simple act of fostering authenticity creates 50% more sales-ready leads at 33% lower cost!

A word of note: social selling is not the same concept as social marketing. There are a couple of distinct differences. Social marketing is focused more on marketing professionals rather than sales professionals. Also, social selling aims to cultivate one-on-one relationships – not a whole gander of relationships all at once through a media blitz.
There are a few key components to keep in mind when creating the ultimate social selling campaign.
Pick the right time to pitch. Never pitch before trust has been properly established between the customer and your business. Remember, you're building a relationship here. Take it slow.
Listen to your prospects. As in any relationship, listening to the other side is critical in building a strong base on which to stand. Listen. Then when you're done listening, listen some more. Your prospects will tell you what they want and need from a product. Again, this listening establishes the trust you need to seal the deal and find more value in your leads.
Don't leave a voicemail. People block sales calls for a reason: they're impersonal and, to some, rather rude. No one wants to be bothered by a call from someone they don't know, never mind a salesperson. Be smart. Think outside of the box. Besides, the return on the investment of time it takes to dial all those numbers and leave messages is miniscule. And referrals have a much higher close rate than the average sale -approximately 50%, according to NoMoreColdCalling.com.
Word of mouth is epic. People will either like your product and way of doing business – or they won't. The Cluetrain Manifesto says, "There are no secrets. The networked market knows more than companies do about their own products. And whether the news is good or bad, they tell everyone."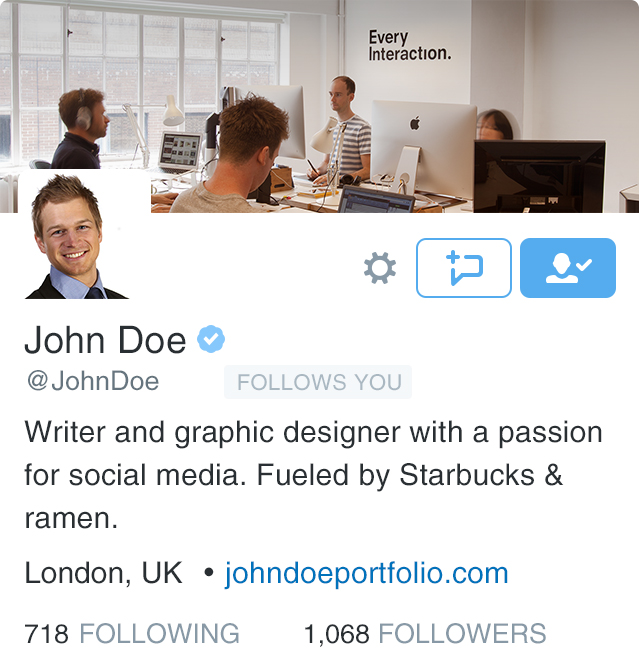 Tidy up your business profile
Here's the thing: there are a many different ways to brand, market and sell your company to the masses, but one particular item must be in place before anything else is done: your business profile. Here are a few steps to ensure you have the perfect calling card before reaching out to potential leads and customers.
How do I look? You ask yourself this question before going out on a date, right? Why wouldn't you ask it before introducing yourself to a new business lead? Making sure you have the perfect headshot and verbiage in your online profiles is a solid first step in making a memorable impression.
Say it like you mean it. The copy in your online profile should encompass a greeting, handshake and elevator pitch all at one time. Write in the first person – not the third. Be personable. State your message clearly and succinctly.
Are you credible? Your company has a solid reputation and you should, too. Establish a solid foundation by sending authentic messages with every tweet, post and share. Ask for recommendations and comment on posts left by others. Encourage your network to comment and join in on the conversation.
Search and repeat. Constantly add to your expending list of prospects by using the search functions available. Don't expect everyone to come to you. Follow them first and wait for them to follow you back. Once you have them – engage. Post often and make your messages lively and entertaining.
Make real life connections. Once you have the desired following online, make it a point to connect in person to further foster community, understanding and brand building. A personal relationship with a client is far superior to an online lovefest. Make it real, authentic and reciprocal.
As Linked Into Business proprietor Viveka Von Rosen puts it, "Social media platforms do not lend themselves to a hard sell. But they are a great place to engage and develop true business relationships based on familiarity and trust."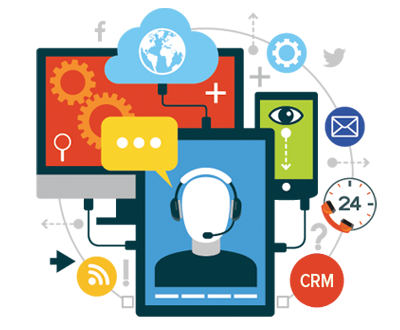 Social selling at the enterprise level
The company IBM piloted a social selling program in 2012 that is widely regarded as one of the most successful, early examples of effective social selling at the enterprise level. IBM was careful to utilize the following three tools when entering into the social selling arena as a large conglomerate.
Pre-Launch Phase This first phase includes planning activities related to the launch the program, including defining the Key performance indicators (KPIs) of the program, understanding and bench marking the digital presence of audience, creating the buzz around the program to excite the participants, enabling the CRM system to track the leads generated from social selling (which helps measure the ROI of the program), and communicating the program benefits to the participants.
Execution Phase This second phase includes on-boarding the participants to digital platforms by enabling creation of their profiles, coaching them on publishing content, identifying prospect, and approaching and engaging with business prospects.
Post-Launch Phase The final phase includes activities to support the participants in adopting the program. This phase also includes tracking the benefits of the program by reporting the leads generated from social selling, evaluating the KPIs defined in the pre-launch phase, and communicating these benefits to the management.
Supporters advocate for social selling as a necessary and effective response to a changing selling environment. They argue that, while sales professionals still impact the path to purchase, they are no longer able to personally manage the buying process. These advocates cite a Corporate Executive Board (CEB) study that reports almost 60% of today's buying process is complete before the buyer reaches out to sales. With so much at stake, it's time to get on the train – or be left behind.
Let us help you get more customers!
Snitcher shows you which companies visit your site and what they do there.
Learn More