The technology landscape is changing around us dramatically all the time, and this fact affects business-to-business marketers as much as anyone. The profound shifts we've seen in this digital age ensure that those whom adapt can rise to great success, but those that stay stagnant are likely doomed to eventual mediocrity.
How, then, does the modern B2B marketer adapt to the changing landscape and ensure that their "toolbox" is filled with all the contemporary B2B marketing tools needed to sustain — and increase — B2B lead generation and eventually promote greater B2B sales?
Well, it all starts with simply making oneself aware of the latest software that's available to assist in your endeavors. And guess what?
That's what we're here to help you with today!
We've taken some time to round up a few of our favorite B2B marketing tools that will have your toolbox up-to-date and in tip-top shape in short order. Let's take a look: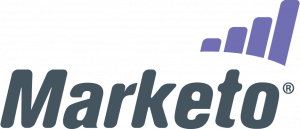 Marketo — One of the most visible B2B marketing tools and automation solutions out there today is Marketo. Marketo excels in aiding business users in automating marketing and cultivating lead management. Additionally, sales management is bolstered through the application of intelligent dashboards, and as to be expected, analytics support is fully integrated. Also, you know Marketo is in it for the long haul — the company is already registered on NASDAQ.

Sentiment — Searching for help with social, and want a platform that truly specializes in that realm of marketing, focusing solely on helping you get the most out of Facebook, Twitter, Google+, and more? Sentiment may be just what the doctor ordered. It allows businesses to connect with current and potential customers on social media, capitalizing on opportunities in real-time. Sentiment offers a single-stream inbox that pulls in details from all your social media platforms, as well as analytics and advance scheduling tools. Oh, and a 30-Day Free Trial, too!

BrightFunnel — Looking for a B2B marketing tools that excels in forecasting? BrightFunnel offers the ability for B2B marketers to garner actionable revenue insights that can be leveraged to gain insight into the eventual revenue impact of each and every marketing decision your business enacts. It's a predictive tool that can make your business smarter.

Mention — Wouldn't it be nice to know what people are saying about you, when they are saying it about you? That's possible thanks to Mention. More than just a social media aggregator, Mention allows you to monitor the media (CNBC, The Globe and Mail, etc.) and the broader web in addition to social media, and all in real-time. Even better, you can respond in real-time — favorite Tweets, "Like" posts, comment, etc. — all without ever leaving Mention's dashboard. Additional tools include the ability to peruse "influencer scores," enabling you to gauge just how important the people talking about you are, and whether they may be experts in their field. Oh, and analytics? Mention allows you to create reports that provide summaries of who has been talking about you, when, and from where. This solution is even available in a mobile setting via Google Play and the App Store.

Instapage – Landing pages are your initial chance to make a great first impression and generate a sales lead, and as such, they're wildly important. That's why the folks behind Instapage decided to make a platform dedicated to the creation of such pages. Describing themselves as "the most powerful landing page platform," the B2B lead generation solution features an exceptionally simple drag-and-drop interface, and comes packed with a variety of templates to cater to different use cases and design tastes. Further, Instapage smoothly integrates with email marketing and automation tools, provides A/B testing tools, and works with Drupal and WordPress, among other publishing options.
And of course, we'd be remiss not to mention Snitcher, the intelligent B2B sales tool and software-as-a-service application that makes you aware of who is visiting your website and why they are there. Learn whether you're reaching the right audience today!
Let us help you get more customers!
Snitcher shows you which companies visit your site and what they do there.
Learn More